Decorating for Christmas always makes my heart soar. I never can wait until December first. I try, I really do…yet never can. This weekend our tree came and we pulled down our decorations from the attic, put on Hotel Cafe Christmas music and made an afternoon of it. What is it about the soft glow of Christmas lights and the memories that fill each item pulled out of the boxes that just sends my heart in a tizzy? I mean, it's glorious.
The kids were FILLED with joy and excitement. Seeing the wonder through their eyes brings a whole new level of beauty to the holidays. Each ornament has a story, each one has a memory attached. The next morning I was sitting at my desk when Aiden stumbled in early, the smile on his face when he peeked past me and saw the beautiful tree lit was priceless.
There is such a romance to the season, everything feels so magical. It's almost like the one time of year when fairytales are true.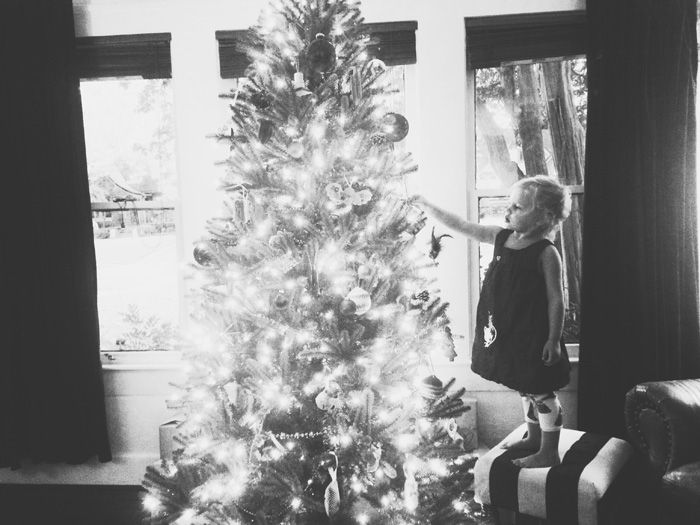 ** Thank you Balsam Hill for sending us such a gorgeous tree. The truth is that every year we get a real tree and this was our first time to have a fake one. Its not only completely beautiful but it looks exactly like a real one! And it lasts longer 😉 ! Aiden kept saying, we get to keep this one forever?! This is now our "forever tree"… I am so excited to see the memories that will surround it for years to come!