If you love instagram for all the beautiful visuals, this is another great app for you. It's called VOTO. I wanted to share it because I think it could be great for shop owners or bloggers that are indecisive and want some unbiased feedback. Or anyone for that matter! You put out your choices that you are deciding between and people (your friends and followers) will vote on which they like best!! These are a few that I have done recently!


I really have liked it because it's fun to give your friends feedback and I tend to be indecisive at times so this will really help when I am trying to choose what picture to use or even what shirt to buy!


Check it out, you'll love it!
If you want more info, you can read more about it and download it here.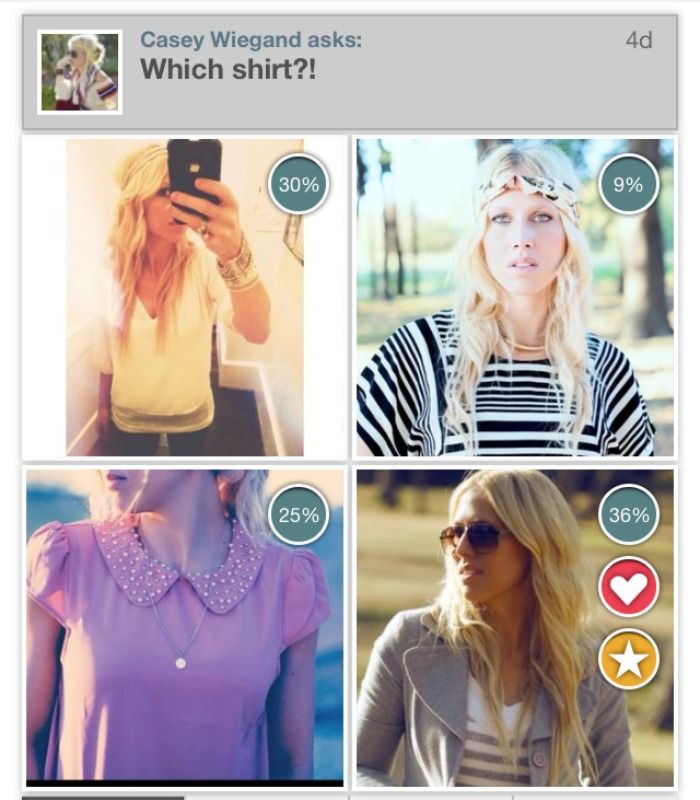 also, I have a little interview over here today! Check it out!!