I had been telling Chris how much I would love to have a chalkboard wall in our playroom for the past few weeks and then last week I took Apple to the doctor for one of her well visits and came home to a beautiful surprise!
I'm serious, this was the sweetest! Chris was so excited to surprise me and Aiden was smiling ear to ear.
Not only did he manage to paint the whole wall with their help but he took pictures the whole time to document it! I am making a few more small changes to this room and then I will share a playroom post!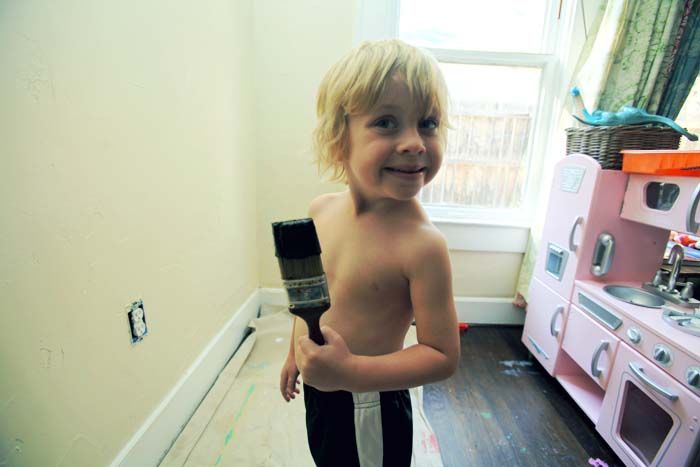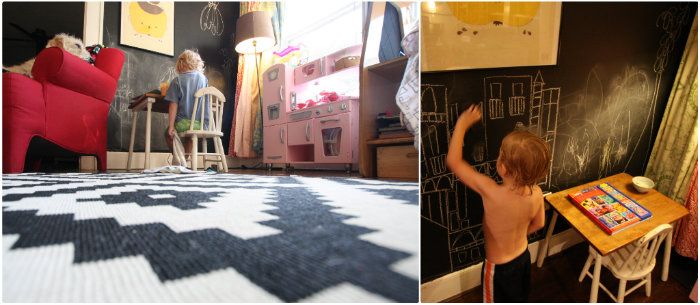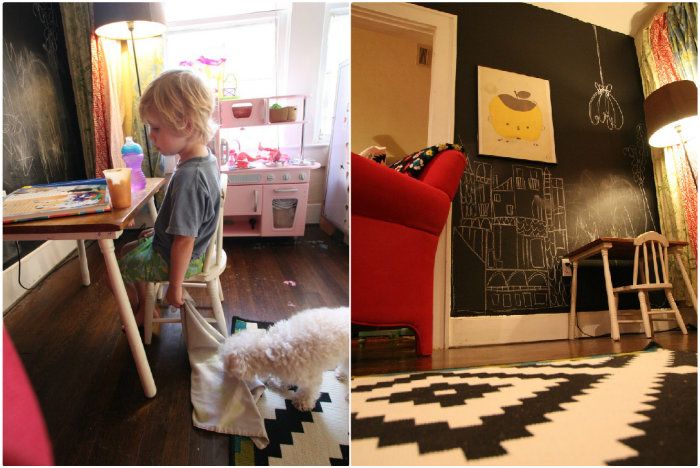 ** Ains made babble's best dresses list! check it out here!