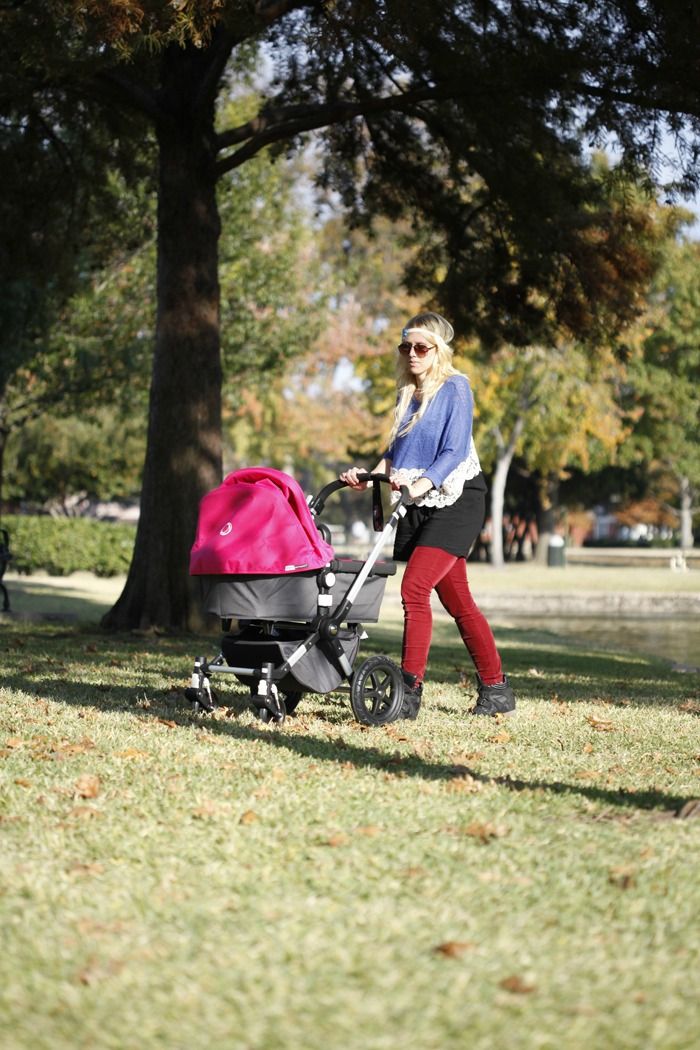 Bugaboo contacted me and asked if I would be interested in being a part of their 3 for 30 campaign. I basically get to test drive this awesome stroller for 30 days and give you my thoughts about it… as well as take it on a few Texas adventures!
The truth is before it arrived I didn't know much about this stroller…I just knew it was incredibly nice. It arrived the day before Thanksgiving, just in time to take with us to my parent's house for the day to try out.
This stroller really is fabulous.
I see now why it has the pricetag that it does.
It rides smooth and has a huge bag underneath for storing diapers and other things. Out of all of the strollers that I have owned and used this is by far the lightest and least bulky. They have definitely "perfected the stroller"!
Something that I thought was so neat about it with a tiny baby in the house is that while we were eating turkey and enjoying family time, Apple was able to sleep in like it was a bassinet. It could even be used as a changing table because of all the space.

It also changes into a toddler stroller so we can switch it out at anytime if Aiden or Ainsleigh want to go for a stroll.
Do any of you have one? Want one? Have thoughts on strollers?
I would love to hear!