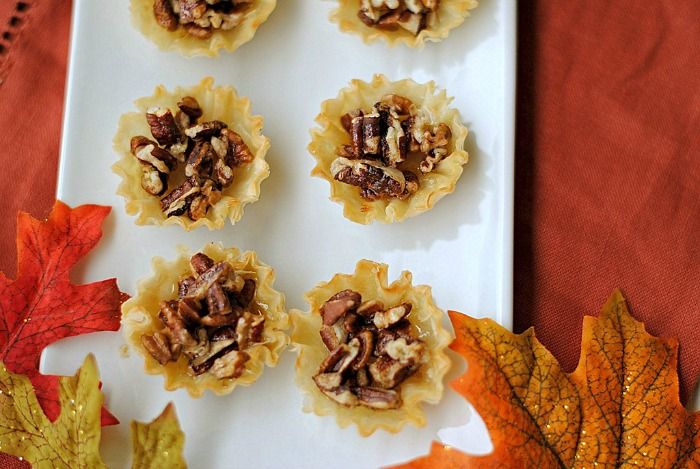 She has become a sweet friend of mine and I adore everything she makes. Not only that but she takes beautiful pictures of her food and being a visual person this instantly drew me to her blog! S
he'll be here once a week sharing with you all and has such an amazing treat for today!!! Don't forget to check out her blog, it is filled with incredible recipes!
"I absolutely love mini desserts.
They're great for parties, look fabulous on your table and also help with portion control! Oh and these mini maple pecan pies just so happen to be quick, effortless and at only 42 calories per serving, I promise your waistline will thank you!
What's not to love??"
Here are your ingredients:

1/4 cup egg beaters (or 1 egg)
1/4 cup sugar free maple syrup (or agave nectar)
1/4 cup Stevia baking blend
1 box mini fillo shells (15 shells)
Preheat oven to 350 degrees F. Place fillo shells on prepared baking sheet and fill evenly with chopped pecans. In a small bowl, whisk together egg beaters, maple syrup and Stevia and pour over tarts, filling just to the top. Bake for 15 to 20 minutes until golden and enjoy!