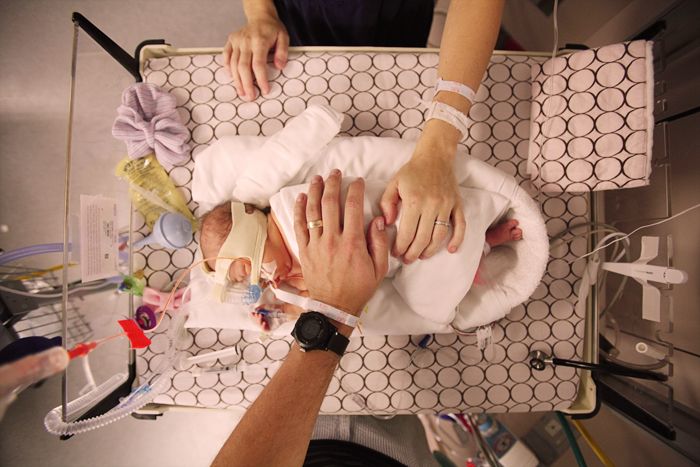 whew. my emotions are all over the place.
We are on day 9 of being in the NICU. The last days (even despite lots & lots of progress & continued good news) have been in a word-weepy. I start thinking about how she lays in that same bed all day (when I cannot be up there) and no one is holding her or snuggling her or kissing her or whispering in her ear.
Tonight they told me they have to pull the "no bottles" order because the times I am not there and she is fed through the feeding tube aren't cutting it. She's hungry and needs more than they can give her through the tube. Of course I don't want her hungry- so bottles it is.
And hopefully by some miracle I will be able to get up there more often so that I can nurse her more than they feed her. Chris has been working all week so it has been tough to get up there during the days for every feed, but I just have to trust this will work out okay.
There was a man there tonight.
He was (I am guessing) around 80 years old and he volunteers his time to come into the NICU and hold babies that don't get held very often. He grabbed the baby that sleeps next to Apple- he rocked her and sang old hymns to her. I watched his old frail hands clench this little one tight to his chest.
It was one of the most beautiful things I have ever seen in my life.
Tonight as I sat there watching this man, and staring into my sweet girl's eyes… I just literally couldn't set her back in her bed. I couldnt leave and walk away.
I felt like my legs were glued to the chair, like they weighed a thousand pounds and were holding me there…I couldn't pull myself together.
despite my sadness, is that there is small talk of her possibly coming home soon.
I want us all under one roof so badly.
I want to hold that baby and snuggle her and make up for every moment of lost time. I want to nurse her and to have her safe in our home.
I have soooo so many pictures that I want to share. I don't know where to begin.
So many of the kids with her.
So many of the kids during their hospital ordeal.
So some picture heavy posts are heading your way :).