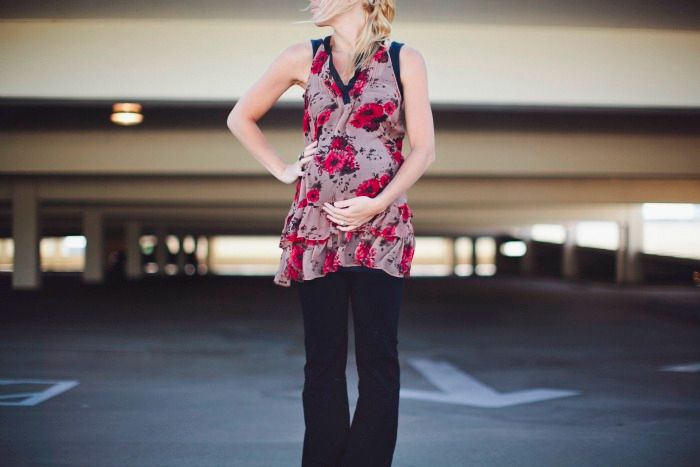 pants: target/ sunglasses: target / shoes c/o: blowfish
(We took these pics a few weeks ago…this baby bump is much bigger now!)
When I was a little girl I loved swimming at night.
Just when the sun was setting we would ride our bikes down to the local pool , eat dinner there and swim as the sun was dimming. The hot sun was down, the pool was almost always close to empty…it was just us there. And everyone's toys from the day that got left behind.
A few nights ago I told Chris that I really needed to get out of the house to stretch my eyes.
We decided to drive down to the same pool that I grew up riding my bike to as a kid .
I sat by the side & rested while Chris and the kiddos swam.
They were so happy and I had a rush of emotions, that I experienced as a little girl, come flooding back.
Just as the pool was closing we put the kids in their pajamas and packed up the car. They fell asleep on the car ride home and I found myself wondering why in the world we don't do this more!
Do you like to swim at night?
Such a perfect way to end the day :).