well. I wanted to give a little update.
Friday afternoon I was admitted to the hospital. Late late Friday night they were able to stop labor and I will remain on the meds that prevent contractions. (I will continue to take those every 6 hours.)
For some reason the meds that I am on have been giving me awful headaches so I have mostly been sleeping since I got here.
I am 33 weeks today (Sunday) and they will most likely keep me here until we make it atleast to 34 weeks. Everything is a bit up on the air right now, but it looks like atleast a week hospital stay.
I am super sad to be away from the babies!!!! Ah, tears! I really can't put in words how my heart feels about being away from them. So so sad. But also thankful that we are taking care of our sweet Apple. They have been able to come up and hangout here some which has been really great
& we have done lots of facetime on the computer! A huge thank you to both our families for all the help as well!!
Aiden keeps hugging on the computer screen and telling me to come home which is just about too much for my heart to handle.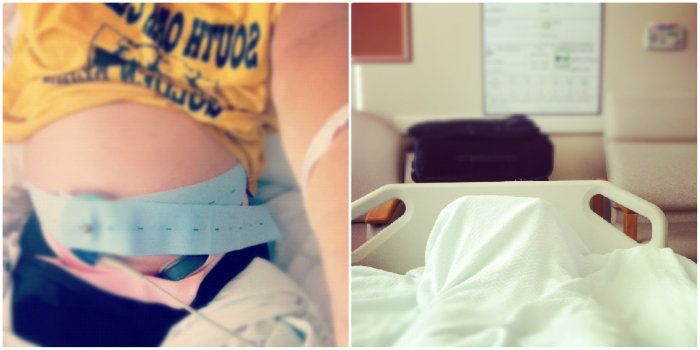 I could not be any more grateful for Chris, he is so sweet and has just been so great through all this.
He never ceases to amaze me.
If anything changes I will update! Thank you soooo so much for all the sweet tweets and emails- we feel the love and it means everything.
Our hope is to be able to keep Apple put past 36 weeks, we will see!