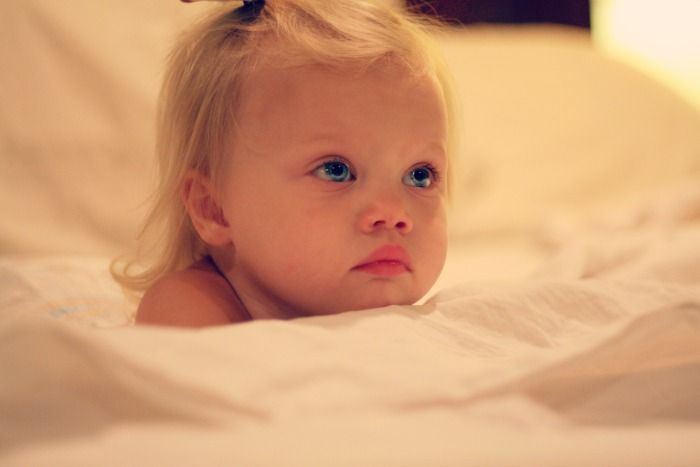 When we brought Ainsleigh home from the hospital Aiden was only 18 months old.
At the time I thought he was such a big boy but looking back, he really was still such a little guy :).
Ainsleigh was one of those babies you hear about.
You know the ones that never cry and sleep through the night in their own crib at 7 weeks old. The ones that you say "that doesn't really exist".
And I realized that babies like that do exist.
I remember looking at chris one time saying "did this just get a ton easier or are we just better at it?" Mostly it was just her…but partially I do believe we were better at swaddling, "shushing", feeding, looking for over.stimualtion and so on.
We felt more comfortable the second time around.
She came into our family with a smooth, easy transition.
But Aiden wasn't so sure.
I say all this because there has been a shift.
A huge shift.
They play together now. They hug and run and kiss and play. And I see true love and joy and acceptance between them. He defends her when we are places.
He calls her baby.
He has since she came home from the hospital…but now as her second birthday approaches he still calls her baby.
"Baby, come on!!!" He calls the "new baby" by her name- Apple….so I guess Ainsleigh will always be "his baby"….I can see them at 16 years old and her still with a nickname.
Im grateful they have each other. It's a gift to give a little one a
lifelong friend.