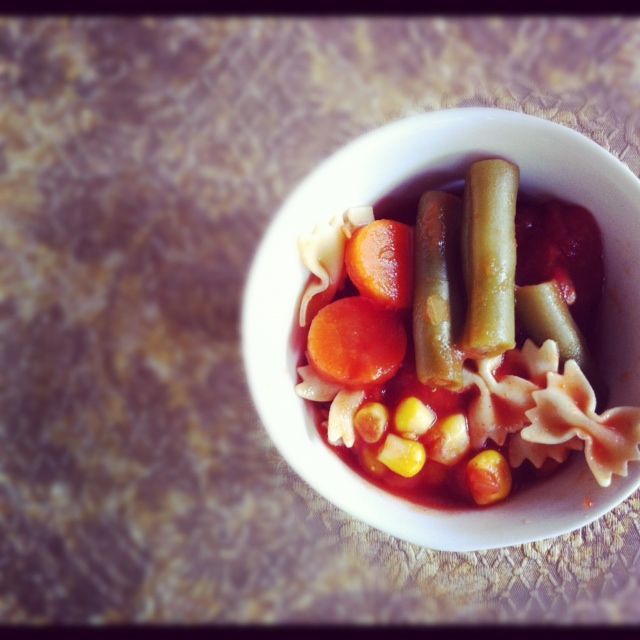 Enjoy! an easy easy crockpot recipe!
1 Large can of whole tomatoes
1 small can of tomato paste
1 can of corn (dont drain)
1 can of green beans (dont drain)
1 can of carrots (dont drain)
*add salt & pepper
This is SUCH an easy recipe.
Aiden & I make this together all the time and the kids love it! Just put everything listed above in the crockpot for a few hours!!!
do you have any favorite crockpot recipes? easy ones?? Leave a link in the comments, I'd love to see them!
xoxo