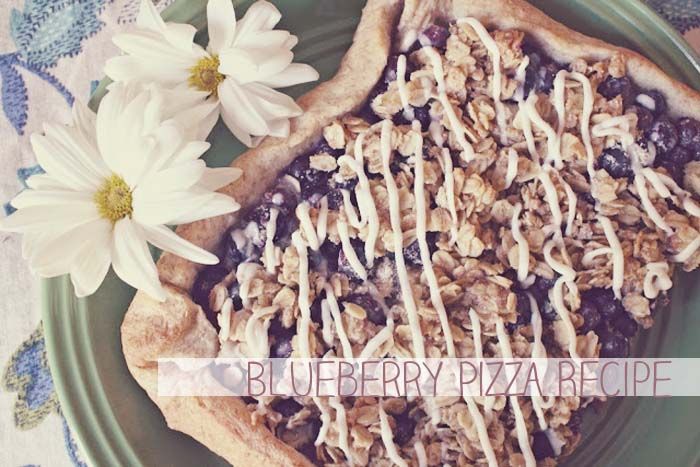 I asked her team.up with me on a little project…
since I am not so good in the kitchen/ DIY area and she is AMA.ZING….(not only does she create incredible things but her presentation is BEAUTIFUL), I have asked her to help me out in these areas! She is truly an inspiration with all of her creativity.
Today she is bringing you this fabulous recipe!
Ingredents:

Filling-
1 Tube of Pilsbury brand Artisan Pizza Crust with Whole Grain
3-4 cups of Blueberries
3-4 Tablespoons of Whole Wheat Flour
1/2 cup of honey

Topping-
1 3/4 cup of whole oats
3 tablespoons of whole wheat flour
2 tablespoons of melted butter
1/3 cup of honey

Heat oven to 400 degrees. Take your pizza dough and roll it out onto a greased pan. Curl up your edges to keep blueberry filling in. In a large bowl mix your blueberries, 3-4 tablespoons of whole wheat flour and honey. This mixture will get clumpy and blueberries will get stuck together. It may not seem to be mixing evenly but that's okay. Just pour the entire mixture onto your pizza crust and smooth out with your hands. Sprinkle any left over flour right on top.

Next, mix all of your topping ingredients in another large bowl. This will be your 1 3/4 cups of oats, wheat flour, butter and honey. After this is mixed evening pour evening on top of your blueberry mixture smoothing it out with your hand.

Bake this at 400 degrees for 14-18 minutes until the pizza crust edges are golden brown and your blueberries are starting to pop and form and juice into the filling. After your pizza has mostly cooled use some glaze or icing to top (this part is optional). I used some left over cream cheese frosting from cupcakes I made last week. You can also use a powdered sugar and milk glaze as well. This recipe turned out amazing and it's made with all natural ingredients.