I am so happy to share with you all again today, Kelly, from Eat Yourself Skinny.
She has become a sweet friend of mine and I not only adore her blog and her recipes but also her sweet self! She is sharing a fabulous 4th of july recipe today!!! I have comments off so that you can check out her blog here! enjoy! xoxo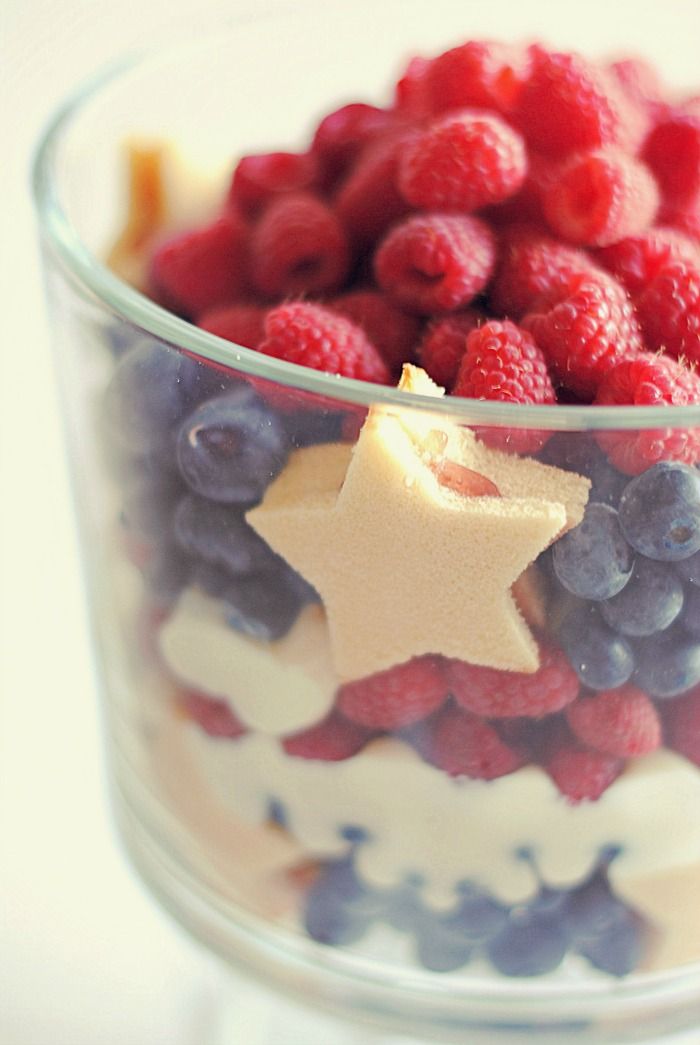 "Happy Independence Day loves! Anytime I think of this fabulous summer holiday I'm immediately reminded of sweet iced tea, my Dad on the grill, cut-off shorts and pretty sparklers! Doesn't get much better than that, eh??
Well maybe it does.
I'm also obsessed with all the festive desserts! The possibilities are endless when incorporating the colors red, white and blue and nothing makes me happier than baking for my family, especially when my brother is home on leave. This time last year he was in Afghanistan so I'm truly thankful to be spending this day with him, he is the epitome of why we celebrate this national holiday. So of course I wanted to make one of his favorite desserts, a Patriotic Berry Trifle!
Now I made this as low calorie and as simple as possible, but feel free to make your own cake and your own homemade pudding if you'd like!"
Patriotic Berry Trifle
2 cups sugar-free (or fat-free) vanilla pudding
1 whole angel food cake or pound cake
Lite Cool Whip, if desired
Slice your angel food cake or pound cake in thin slices and stamp out 16 stars using a star-shaped cookie cutter. Spread raspberry jam on 8 of the stars and make sandwiches out of them. Place 4 of the stars around the edges on the bottom of your trifle dish. Fill in with a layer of blueberries.
Place the leftover scraps of your cake on top of the blueberries directly in the center and spread 1 cup of vanilla pudding as your second layer. Top the pudding with a layer of raspberries and then another cup of pudding.
Place 4 more stars around the edges of the trifle on top of the pudding and fill in with an additional layer of blueberries. Feel free to place any other scraps of cake in between the section of blueberries and top the middle off with the rest of your raspberries. Serve with cool whip and enjoy!