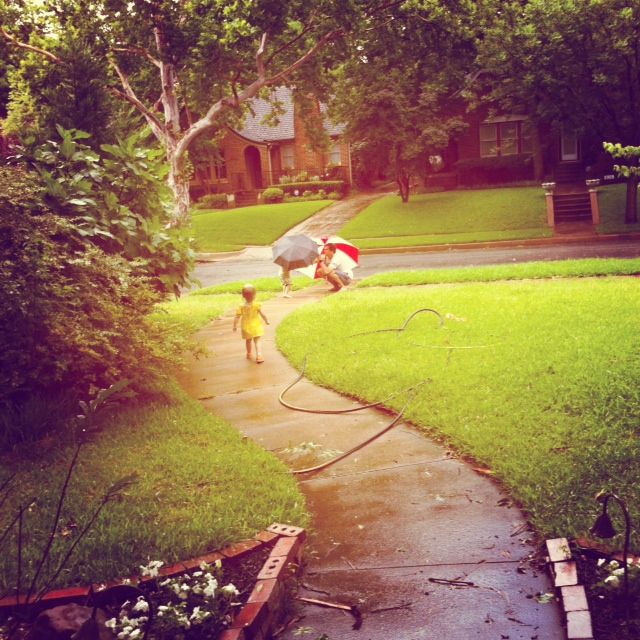 If you asked me, I would tell you that we have been moving our studio for the past few weeks and working like crazy to get a new schedule, set curriculum and get the word out to a new clientele! I could not be more excited or proud. It's all terrifying and exciting at once! Our journey with this studio has been such a story.
I would tell you that I go back & forth about this little space I have on the internet.
I go from adoring the community, the platform it gives my art and our studio, the ability it gives me to write and share my thoughts, the way it lets me document our life and talk about my faith.
And then some days it makes me feel uneasy. If I am being honest.
If you asked me, I would tell you that I've never been more in love with Chris. I really mean that with all my heart. With everything we have been through- ups and downs, I am happier and more content than ever before in my marriage.
If you asked, I would tell you that it's been rainy here…and I adore it.
Nothing better than spaghetti, movies, snuggling and warm cookies on a rainy day with your family.


I would tell you that I finally started painting again. And it feels really good.


Also, the rain has me all motivated. I re.opened my shop here and will slowly be filling it back up over the next few weeks and months! (these 2 prints below will be listed as soon as they come in!)
If you asked me I would tell you that this pregnancy I cannot stop eating coffee ice cream and york peppermint candies!
I would tell you that baby girl is moving around like wild and it's such a wonderful feeling- knowing that she is alright.
If u asked, I would tell you that I overheard Chris and Aiden having a conversation today and heard Chris tell Aiden, "you have the best personality ever Aiden, do you know how much I love you? and love being around you?".
I would tell you that June is a fun month for me- my wedding anniversary and my birthday!
I would tell you that I am grateful. Grateful for my life.
Just one life to live and this one I have been given is a blessing.