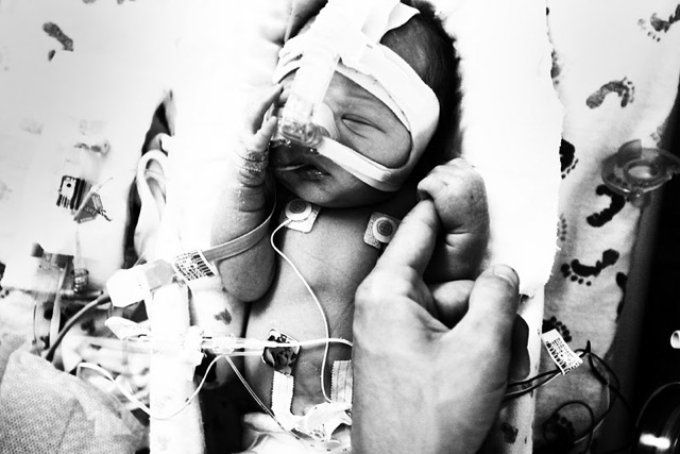 It's 4 am writing this.
This post is about to be an outpour of honesty and may not show the prettiest side of me.
It's been forever since I couldn't sleep and had to write out thoughts to quiet my mind. Before bed we looked through pictures of Aiden and Ainsleigh's births. We poured through video footage and all of those old feelings and thoughts came flooding back to me.
I get emails sometimes asking me the best thing you can do for families whose baby is in the NICU….everyone is different…but for me, the greatest gift was space. I had waited 9 months to hold that little baby, snuggle it, take care of it, bond with it-and I couldnt. And you would think that someone would want their loved ones and friends close.
I know that sounds cruel and maybe even strange.
But then again…who really understands hormones tied with pregnancy and postpartum anyways?
You see when your child is in the NICU you get one hour a day of hold time. You get limited diaper changes, limited feedings. And anyone who did one of those was stealing from me- literally had robbed me. It's weird because it didnt make me as crazy when a random nurse I had never seen before was doing this (well, it kind of did) but that was her job afterall.
It was when people I knew wanted to take those from me.
I had been warned that sometimes moms have a hard time bonding after birth due to hormones- but no one warned me of the latter. That I would have a rush of protection and anxiety…just the thought of visitors wanting to come see us made a huge lump well up in my throat. Tears instantly. With Aiden this didnt subside quickly. I would say it was over a year before I was comfortable sharing him…over a year.
I was thinking last night about when Ainsleigh came….and was wondering if I was really more mature/prepared/better…or if the second time people were just better about giving me that space.
Letting me bond and heal the way I needed to until I was ready for people to start showing up.
I actually am not sure of the answer.
I know that Chris was amazing.
Some people want their best friends, or siblings or a family member…I only wanted him. He saw how everything happened with Aiden and with Ainsleigh there was a "no visitors" sign on the door, he climbed in that tiny hospital bed with me..let me laugh, cry…we watched movies. It was just us and I adored that.
He is all I needed or wanted.
It's interesting because I felt no pain with either c.section recovery. I mean, I walked funny and I know I got sick both times for 24 hours straight right after the surgeries but the overwhelming amount of emotional healing and sadness from being away from Aiden and Ainsleigh must have overshadowed what was happening to me physically.
Given our history I am already trying to emotionally prepare myself for another early baby….and given how emotional this pregnancy has been for me already….Id be lying if I wasn't terrified of all of these things all over again.
I don't want to fight back tears everyday…and be in this constant race to gain back what I lost.
When your child is in the NICU they ask you to pump and they feed the baby by bottle so they know exactly how much he/she is getting. And with both of my kiddos after weeks and weeks of this getting them to go back and nurse was not happening. So I pumped like crazy.


But I can remember how heartbroken it made me that anyone could feed them.
I wanted to be the only one.
Sure, it was my milk….but I needed to be the only one…and I wasn't.
So it came out in weird ways. I wanted to do the only diaper changes, and a dozen other ways as well.
And the thought of that with our sweet Apple is already stirring the crazy in me.
Hormones, goodness.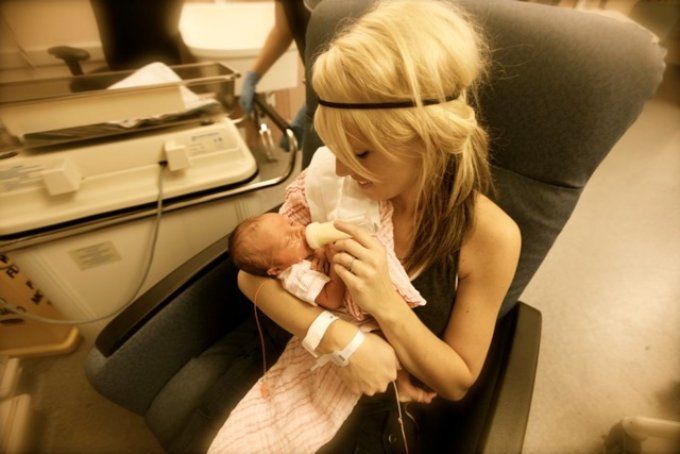 So here I sit, heart beating out of my chest thinking about facing all of this again.
Hoping it will be different…or just hoping that I can handle it all better.
Praying that I can rationalize these thoughts.
Praying that we will have a smooth journey. Praying that if and when we don't… that I handle it well.
I hit 18 weeks this weekend…which if you measure by how our first 2 went…that's half way.
Half way to this new adventure!