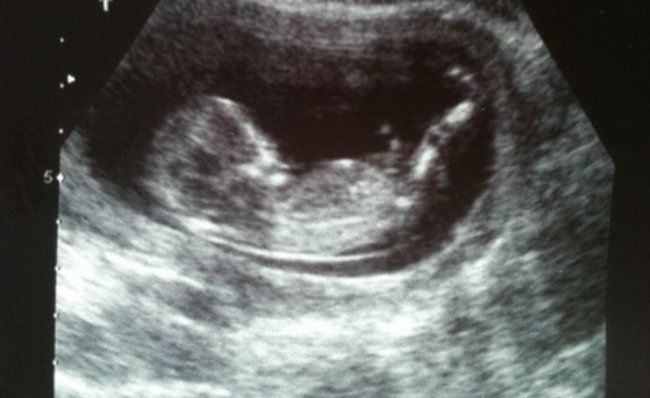 **I picked up Chris from the airport late last night and wanted to give him the chance to see the pics and hear everything before I posted!
I drove in tears to my sono yesterday.
Half out of fear, half because of all the emails and texts rolling in. I felt so covered in prayer and so loved. I have to admit something. Before I had my miscarriage I never worried once in prior pregnancies. I had such a confidence that everything would be fine.
The truth is I never tasted pregnancy the way I am now.
I got to my appointment 30 minutes early and prayed through the entire 30 minutes of waiting. Legs bouncing, lump in my throat. I re.read what Chris wrote me:
"It's all going to be okay… and if it is not okay…. we will still be okay."
My name is called and here I go again, down the long long hall to the sono room.
I said to her, "I want to record this one on DVD."
You guys, I cried like I did when I saw my babies for the first time. I cried like I did giving birth to the first two.
This baby is so beautiful.
Was kicking, waving, bouncing all around with a strong heartbeat.
I have never experienced pregnancy this way.
I am so so incredibly thankful for all of your sweet notes to me- each one touched me more than you know.
Also at Aiden and Ainsleigh's 13 week sonos I had her guess the gender and she was right both times! I had her guess today as well by what she saw….
I have to keep you hanging though :).
Meet our sweet sweet baby!