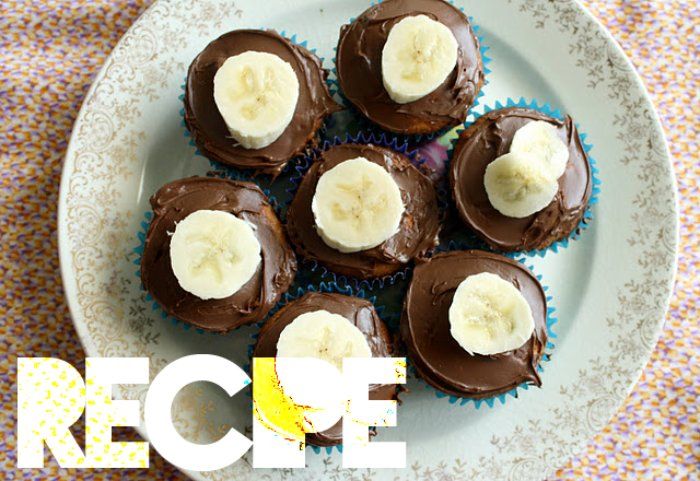 I am so so excited to bring you a recipe again today from Erin of Sunshine & Carousels.
I asked her team.up with me on a little project…
since I am not so good in the kitchen/ DIY area and she is AMA.ZING….(not only does she create incredible things but her presentation is BEAUTIFUL), I have asked her to help me out in these areas! Hooray! She is truly an inspiration with all of her creativity…it makes my heart skip!
So today she is bringing you this fabulous recipe!
*******************
We sort of love Nutella in the Wilson house. I love it on whole wheat toast with slices of bananas. This got me thinking of how to make some cupcakes where I could use Nutella. So today I'm sharing a recipe for Peanut Butter Banana Cupcakes with Nutella frosting. (recipe for cupcakes adapted from Martha Stewart's Peanut Butter and Jelly Cupcake Recipe).
Peanut Butter Banana Cupcakes with Nutella *frosting* –
Here's what you need:
1 3/4 cups all-purpose flour
3/4 tablespoon baking powder
1/2 teaspoon salt
1/4 teaspoon baking soda
1 1/2 sticks of butter
1 1/3 cups sugar
1/2 a cup of creamy peanut butter
1/2 a cup of crunchy peanut butter
3 large eggs
1/2 cup sour cream
1 teaspoon vanilla extract
2 to 3 bananas (mashed)
Cream your butter and sugar. Add your eggs and then your peanut butter (creamy kind first). Mix in your dry ingredients (sift them first). Then add your sour cream. Mix/fold in your mashed bananas into the mixture. Fill cupcake liners 2/3 of the way full and bake at 375 degrees for 20-22 minutes. Let the cupcakes cool and then frost them with Nutella straight out of the can. I adorned mine with slices of bananas right on top.
Enjoy!