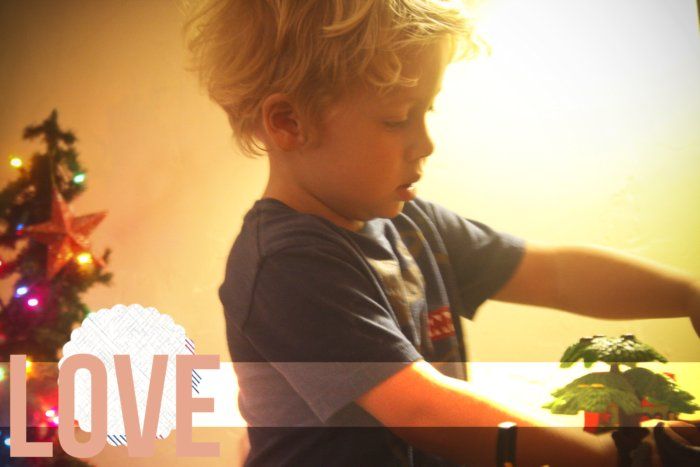 Love languages are such an amazing thing!
When Chris and I were dating he gave me the book and I thought it was so incredible- You can be pouring a love language into someone…but if that is not how they receive love, then they wind up feeling unloved. You can actually take the test here without actually reading the book.
My love language is physical touch (it's different when it comes to friends). And Chris' is quality time.
Generally you give the love language that you want to receive, so giving kisses/snuggles is easy for me….where as some of the others I have to make more of a point to give out.
Then when it comes to our babies (I know A & A's will change many times, but for now…) Aiden's is quality time and Ains is physical touch…isn't that too funny…just like us!


Ains wants to be held, snuggled, touched constantly.
Aiden does too, but more important than that he craves quality time.
He wants that one on one…sit on the carpet and play for hours time.
He wants us all to sit down as a family for each and every meal.
He wants the good stuff :).
I love knowing how to meet their little needs.


I always call it at our house "keeping everyone's tanks full"… As a wife and mama, I think it's my job to make sure everyone's tanks are full… my boys need that quality time and my little bits needs to be held.
Sometimes if Aiden starts to act out, I will stop and think "is his tank full? is what I am doing more important than that?"
These babies are my number one priority.
Even though I "work" from home…make sure that never interferes with them is a constant thing I have to check.
Sometime friends feel neglected.
Sometimes commissions have to wait.
Sometimes emails go unanswered.
Because their tanks are number one right now.
Chris too.
Making sure his tank is full even before the kiddos is also a constant thing that I have to check.
A beautiful gift that we can give to our kiddos is a healthy marriage.
Love languages, I would love to hear about yours!