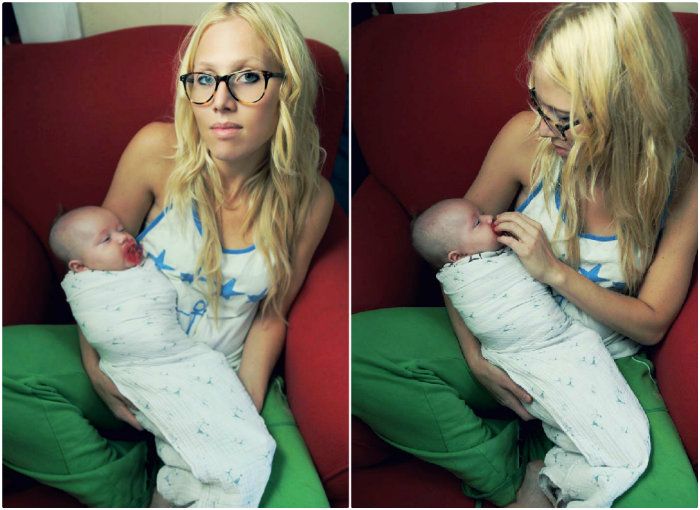 Suddenly I felt the need to do another post like
this one
.
My no apologies post.

Here I am.
Just me. and my girl.
I wear these green sweatpants about 98% of the time when I am at home. They are almost completely ripped at the bottom but I don't care…I love them.
Usually a tank and glasses, messy hair.
I had this thought today… when I started blogging I would see other, beautiful, inspiration blogs and…. in moments would think, wow I really wish I had pictures like that, or this or that. And then I realized something.
I can offer me. I can offer us. The real us.
Ainsleigh in Aiden's hand me down jammies paired with high heels.
Our house…with toys everywhere.
I can offer sweet little faces and tender hearts.
I can offer photos…pictures of me capturing our everyday.
I can offer our heartaches as they come.
I can let you journey with us through the various seasons.
I can bring you along as we live our day to day.
is try to give you something that we aren't.
I can't pretend that my kids wear ruffle collars or that my shelves are clean.
I am not going to run around and make the room look a certain way before I capture an image that I fall in love with.
I am not going to dress my kids in the morning in an outfit that I normally wouldn't just in case I might want to snap pics throughout the day.
It's just us. Who we are. The reality in our world.
Blogging already is an interesting thing because you see snippets of our lives. Not the whole picture.
But hopefully here you can see who we are. You can feel it, taste it.
Our journey. Our story. Right now it's past midnight and everyone in my little world over here is fast asleep. I have the soft hum of a Christmas song playing at my computer and just thinking about these little lives that I am sharing with you has me with teary eyes.
They don't need to pretend to be anything other than who they are. They are perfect. And I don't mean perfect in the "they wear perfect clothes and never get upset kind of way".
I mean, capturing them as they are…who they truly are is enough..more than enough.
You know, I believe that we were each created for a purpose. A specific one.
We each have stories to tell and passions that were placed in our hearts for a reason.
A friend recently told me that she believes God literally gives us some of the desires of our hearts.
Like He planted the desire to start A Little Artsy in my heart so that we could bless all of the little kids that walk through those doors.
He put the desire there.
And I acted on it.
There is beauty in everything, even in the melancholy, the struggle, and the missteps.
Everyone, no matter who they are, has a story to tell. And we have a responsibility to tell that story to the world, because if that story can touch a single person, it is worth telling.
So did He give me the desire to write? To share?
maybe. I don't know.

But if He did, I hope that I am honoring Him in sharing our story. Our life. Our world.
This is who we are.