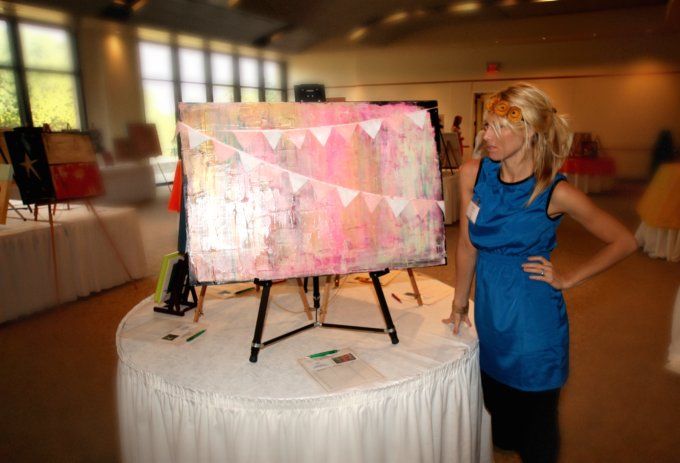 Thank you for everyone that came out tonight to support me, it means the world!! xoxo
At the beginning of the week I mentioned a few leaps of faith Chris and I are taking this summer. The second one is that Chris has been asked to work on
his first feature film
for a couple of months in California.
This is a HUGE HUGE opportunity for him for a lot of reasons and we really felt like it was something that we needed to do. The tricky part is that he doesn't get paid unless the film sells…and that could be over a year from now. So, we would need to pay our bills in Dallas AND California for two months while receiving a small income.
We are trusting He will provide. We have been given a FREE, furnished home to live in while we are in California and hoping that through some projects Chris is finishing up, my art show and A Little Artsy we will be covered.
We know in our hearts that He can provide in any number of ways if we are in His will.
So, we leave Sept 3 for our long road trip to California! I am excited for the opportnities it will bring and super excited to meet a lot of my California bloggy friends! Not to mention I get to hug my bestie,
Gussy
when she's in town for blog sugar :).