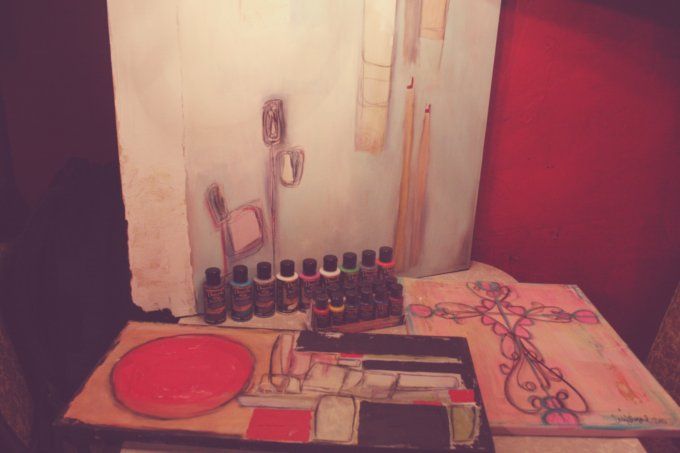 I am not sure all of you know my story as an artist but it didn't begin really until I met Christopher. He gets all the credit. He is the one who gave me the confidence to take my hobby and make it a profession. I still have never taken a class but am constantly amazed at how God continues to bless my little journey as an artist.
I love getting new paint in the mail, or a blank set of canvases! Many people have asked what supplies I use. I like to keep my "texturing" mixtures and combos a secret but I can tell you I use oil paint, acrylic paint (LOVE

decoART

so much), oil pastels, charcoal, sand and some secret things all to create my pieces!
I love knowing that they way I see the world can be put out on a white canvas for someone to enjoy in their home. I often think of God and how creative He is…every little detail that was created, so incredible.