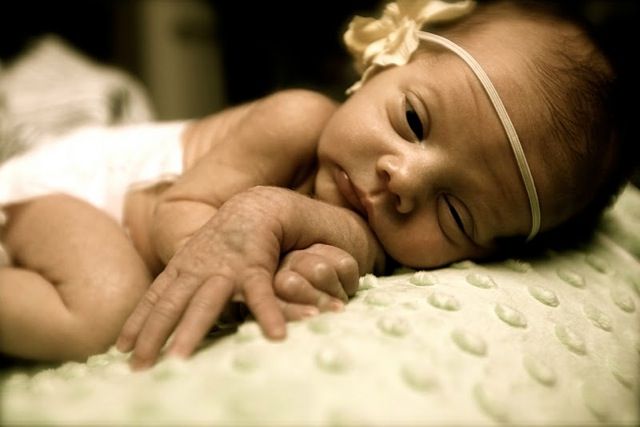 oh my sweet ainsleigh. where do i begin?
this sweet baby girl has the most precious spirit & nature. You know, with your second kiddo they come into the craziness of life.
Loud tantrums by older brothers, dogs barking, no tiptoe(ing), being whisked around, the "carefulness" gone.
And yet content.
Content to be "amidst" the action.
It is rare for me and little A to have alone time. But the middle of the nights and the early mornings are

ours

.
Just the two of us, me and my girl.
There is a beauty in the stillness.
I can hear the squeaks in our old floors. the quietness. each little sound she makes. her breathing. the sound of me kissing her cheeks.
perfection.
I wouldn't trade it for anything.
I am watching time fly past me.
It's funny because when Aiden was a teeny baby I was so anxious for the next phase. Crawling, eating food, big boy carseat, walking, talking.
Now with Ainsleigh I am in a desperate attempt to slow down each milestone.
Each snuggle is more treasured. Each passing day is more accounted for.
I love you my 2 A's.
=======================================
head over
here
for an interview with me!