I want him to have a party and feel special. Yet it has to cost somewhere around $30.
I am not joking.
So here are my ideas:
1. Last year I filled all kinds of glass vases, different sized containers with candy….this year,
colored cereal! Cute and in the budget!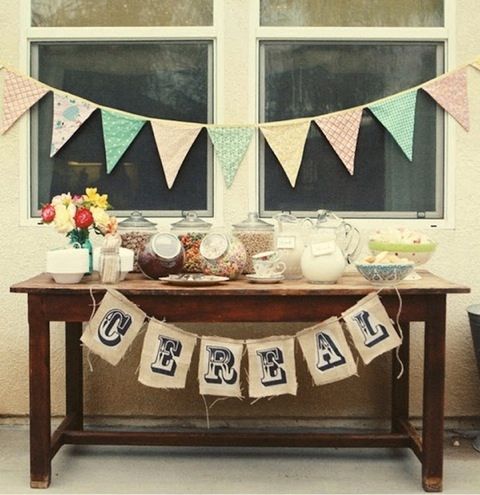 2.
Melanie
, my dear friend has been BEYOND generous. We did a trade. It wasn't even, I owe her mucho…but she is wonderful and designed these gorgeous invitations (which we emailed out to save $); she also is creating, making & giving to me cupcake toppers and possibly some gorgeous bunting to help with the "zoo themed" decorations. (how sweet is she, right?! check out her shop!
3.
activities:
sandbox, swing set, water table-
all free 🙂
and I have an extra canvas that I am hoping to let all the kids paint for Aiden to hang up in his room or the hallway.
4.
cupcakes in mason jars
, have you heard of this? SO cute and I already own the jars!
5.
favors
….animal crackers 🙂

*I have a few more ideas up my sleeve 🙂


(VOTE for us, you can vote once a day!)