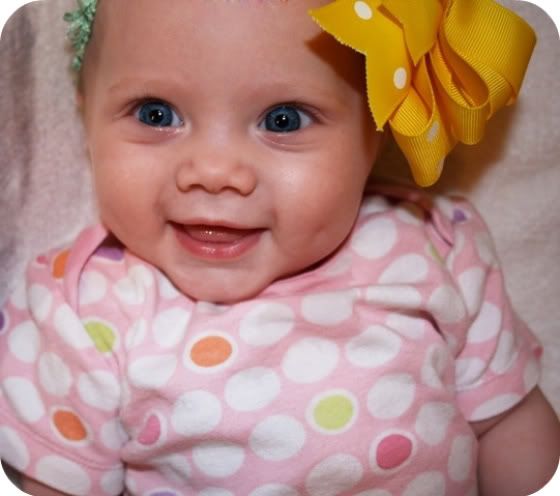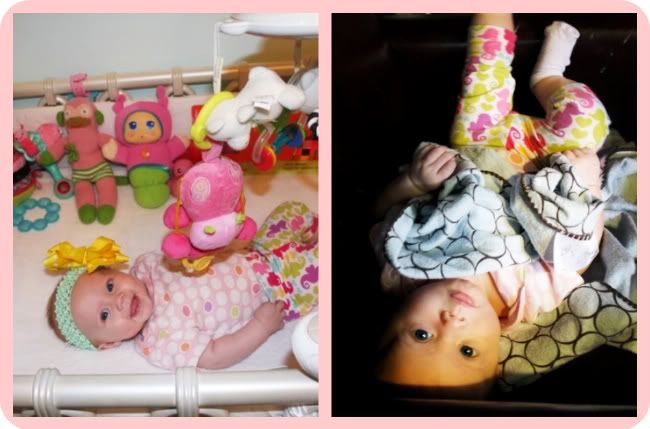 This sweet angel is turning 5 months old Wednesday. She is seriously, THE sweetest. I am not just being partial…she has the most happy, precious spirit in the world. She smiles constantly and despite her decision to stop sleeping well at night, she is still extremely close to perfection.
I love you little miss….you have added unbelievable joy to our lives.
You make mama's heart skip a beat :).