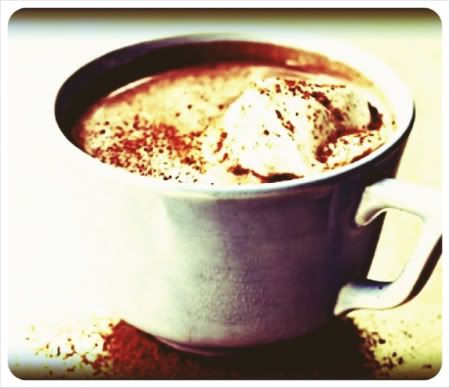 If we were having coffee….
well I'd be drinking
hot chocolate
.. I don't drink coffee :)….we would probably be at my house while my kiddos were napping.
I would talk first about some not so serious things like how Aiden is talking now and how Ainsleigh went from sleeping 7 hours to waking up every 2.
We would probably talk about all of these snow days and how Valentine's day is around the corner.
At some point you would probably start to notice
the world weighing on my shoulders
. We have some burdens weighing on us…. but I wouldnt bore you the details……
just would ask for prayers.
Then I would probably tell you about
this family
that is pressing heavy on my heart and how its had me thinking a lot lately about heaven and this world.
Why else would a beautiful little young angel be suffering with cancer?
Because we weren't made for this world.
What about all the sin, yuck, bleh of the world that is out of our control?
What about little sweet kids who don't understand suffering, but are going through it anyways?
We need to look out for one another. This life is hard enough.
Love well, give grace & mercy well. Forgive well. Life is hard.
After I shed a few tears (bc I tend to cry easily) most likely Aiden will wake up from his nap just in time to brighten the rest of our coffee date with his precious giggles and amazing dance moves.
And a few Ainsleigh snuggles before you go.
I liked our coffee date….let's do it again soon!
And feel free to share anything you have on your heart as well! Id love to hear :).