Aiden is a major snuggle bug. I don't know if it's because for the past (almost) 2 years I have snuggled him constantly or if it was already in his nature but he loves to be held, snuggled, tickled, hugged, kissed…
all things wonderful
.
Some nights he is extra extra loving.
Like tonight.
I went in to put him to bed and both arms instantly wrapped tight around my neck, holding on for dear life and then came the kisses! Countless kisses all over my cheeks.
The hot tears streaming down my cheeks.
Oh the love.
Sometimes I just can't squeeze tight enough. I stayed in there till he fell asleep and he never let go.
I have an incredibly sensitive spirit. It's both a strength and a curse. I tend to get my heart broken often.
Then I started to think….if something happened to me, could others love my babies the way I do?
Would they know?
Would they know the big things like schedules. What Aiden will and won't eat. His favorite toys, his own little language. His bath routine. His favorite shows & songs to dance to. What about Ainsleigh? when she eats, the noises she makes when she is tired vs hungry. What makes her laugh.
Then I think…well what about the little things.
Would they know that when Aiden pulls your eye to his cheek he wants
butterfly kisses
.
Or that when he runs to the kitchen rug & sits down, he is ready for a pretend picnic.
The countless things I know about them.
What about the nights. Would they get up with him 10 times each night and hold him till he slips into slumber.
It actually makes me weep.
There is a great hope in Jesus. He loves my babies more than I ever could imagine.
More than me.
Impossible to imagine really, but true. And no matter if I am here or not, they will be loved
greatly
.
Open hands Casey, open hands.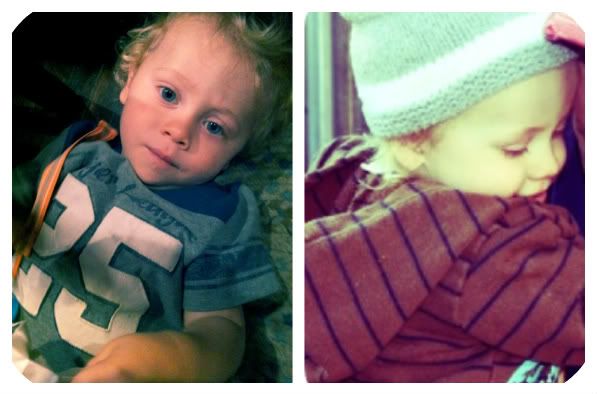 "When a woman has a kingdom heart, she has an active understanding of what matters most to the heart of God. She lives in the balance of passion and contentment. She learns to love well, give without regard to self, and forgive without hesitation. The woman with a kingdom heart may have a duffel bag full of possessions or enough treasures to fill a mansion, but she has learned to hold them with an open hand.
Hold everything with open hands.
I don't think we are ever allowed to grab hold of anything or anyone as though they matter more than the kingdom of heaven.
When you hold relationships with open hands, then people come in and out of your life as gifts of grace to be cherished and enjoyed, not objects to be owned and manipulated. And then when you hold your dreams with open hands, you get to watch God resurrect what seemed dead and multiply what seemed small."