I HEART baby shoes…these really make my heart skip a beat. You can find them on etsy here.
Happy 4 months little pumpkin, you make us so happy.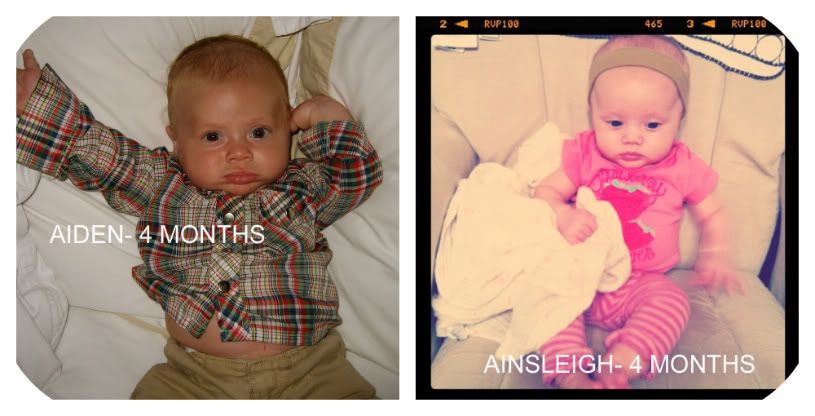 MY Baby Pics (I just randomly found a few of these on my computer). I have better ones where Aiden & i look like twins but here are a few that might make you smile….