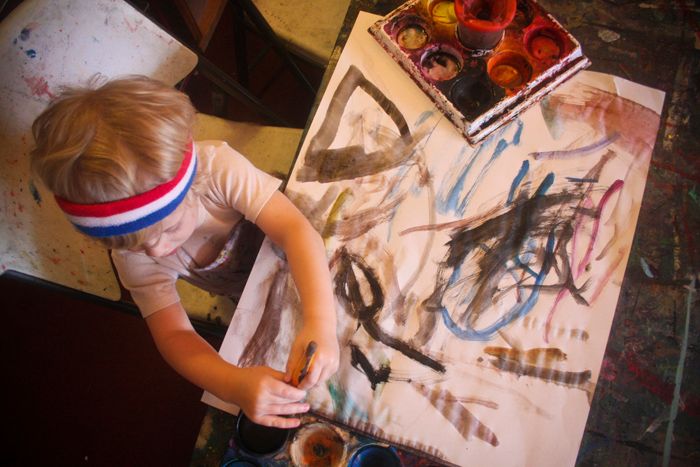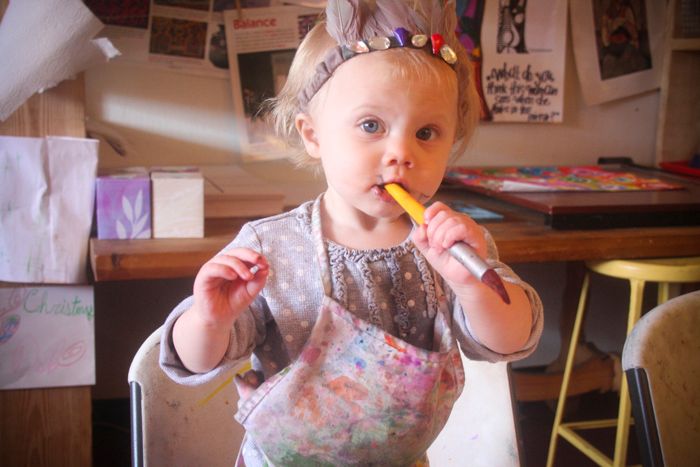 I have loved working with kids as long as I can remember.
In highschool I spent my weekends and summers working at kid's camps, in college I spent my summers being a camp counselor at Kanakuk.
I was also an early childhood education major so I spent all 4 years in inner city schools in Waco doing classes and a full year internship teaching.
Then I graduated on a Saturday and started my first job on a Monday…teaching "beginners" at a private school in Dallas….a classroom of 3 and 4 year olds.
After that I taught 3 years as the art teacher (same school)- that was beginners-5th grade.
Then we opened A Little Artsy and I was teaching 3 year olds all the way up to adults.
Now I teach occasionally at night when Chris can watch the babies.
Looking back, I worked just as well with the "angel" kids as the kids who got into trouble.
Something about me connected to them.
I could look past the behavior and see what it was really going on.
Teaching 30 kids in an art classroom….through the loud chaos and spills – I was able to learn from these little people.
It was wonderful.
And now years later I get to see my own babies doing these things.
And the mere sight of it takes my breath away.