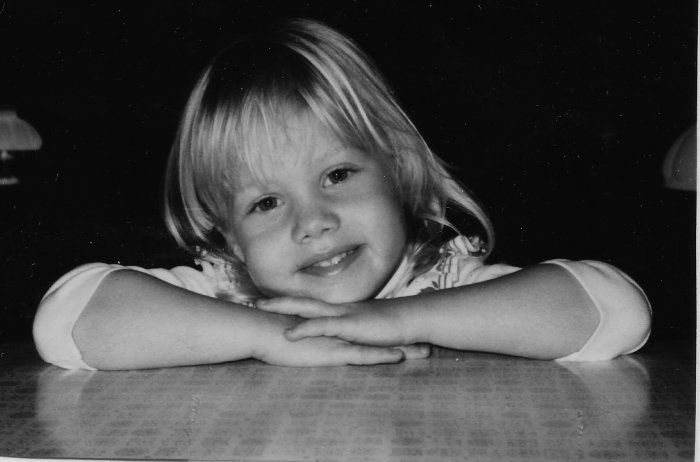 dear little casey,
Someday you will be 28…you will have 2 babies on earth, one in heaven and will be married to a wonderful man.
Don't waste your time on all those boys before you meet christopher. Just enjoy your friends, be kind to people, make change in the world, pursue your dreams. Christopher is your one and only. Just wait for him.
Don't be down that you aren't the best at math. You career will be just fine someday without it.
And those teachers, the ones in college who tell you that you can't love the little ones you work with in school- ignore them…because one day you'll go on to start your own ministry for kids- it's called A Little Artsy…and it is a beautiful place where you care much more about the love and kid's hearts than you do about the work.
Those kids who are mean- ignore them. Don't let them break that spirit. And those heartaches you face….don't let them harden you….because someday your sensitive spirit will be something that blesses people.
Someday people will discourage you from taking risks, but you go ahead and follow God's will on your life…He isn't leading you astray- He has got you.
Someday you'll lose a baby before you meet it…and it will be much sadder than you anticipated…but don't be sad….because one day- you will be reunited in heaven. And the instant you see him, you will know he is yours.
Be nice to the kids that are different. Because different is good.
And when people try to judge you or judge others- ignore them. They are bullies. And hurting people, hurt people.
Someday, when people try and tell you how to raise your kids…or how many to have…confidently remind them that you listen to God's voice in your life. And if He allows you all to have 5 little babies, you will do so.
Little casey… don't be insecure. God made you. Even at 28 you will struggle with this. And as you start to seek out other things to fill those voids, just stop- because only He can do so. Smile, be confident. Be a light in this dark world.
Someday some crazy curveballs will come your way…. but you're going to be okay. Things you thought you could never handle, you will.
Little Casey- don't let people try to change you. You are special, unique and different- and that is okay. You have big, soft heart…let it stay soft…because the world needs Love and grace.
And maybe, just maybe….you can spread that around.