This blog post was inspired by a number of emails I have received! So here goes!
Around 4:30/ 5:30 am Ainsleigh wakes up. I head into her room, pull her out of bed. She eats, there are days that she is up for the day at this point and other times that she wants to go back down.
Ainsleigh's morning nap regardless if she goes back down or not is always at 9:30.
Then somewhere between 8:30-10:00 Aiden rolls out of bed. He is my night owl so he has no trouble sleeping in like a mini teenager. He wakes up….walks into the kitchen and I fix him breakfast. He loves waffles, biscuits and cereal so depending on what we have I let him choose! Sometimes he wants to eat at the kitchen table, sometimes in the living room at his picnic table and sometimes out on the back porch!
Around 10:30-11 Ainsleigh wakes up from her morning nap and this is the time when we can go! We eat a quick lunch and then we head to the park or the pool, errands.. a playdate….whatever is planned for the day!


(If we are grocery shopping or running errands, I always wear Aiden on my back and carry Ainsleigh…keeping him "strapped in" is the only way running errands works with our little guy!)
Around 1:00 is Aiden's nap so we will start heading home around this time. Aiden always falls asleep in the car and I have become a master at moving him! So I will get him inside (asleep) in a bed and he sleeps for about 2 hours. (sometimes 3)
Just when Aiden is waking up around 4 is when Ainsleigh is ready for nap number 2. So I am usually putting Ainsleigh down in the midst of Aiden being a teensy bit grumpy from just waking up. To juggle this I usually make him a meal to eat and turn on a movie for that 15 minutes…get her down. Then come back and he will be finishing his food. Honestly I try to play outside while she is asleep so that we don't wake her up but sometimes we will stay in and play. We play in the sprinklers, pretend wash the cars, do sidewalk chalk or color.
Then she usually wakes up around 5:30/6. We make dinner (dinner is hard for me….I make like the same 5 meals it seems)…but make and eat dinner nonetheless!
After dinner we usually will go on a walk, play outside, get out of the house…anything together as a family.
Around 8 we start baths. (Actually a lot of nights it is 9:00. I have the hardest time getting this whole process going earlier! )Aiden gets one everyday, Ainsleigh more like every other day. This time of night is always a little chaotic. Usually Ains is getting a little fussy because she goes to bed around this time. It is easier when I get her down then start Aiden's bath but it just seems to go differently every night.
Aiden is a major night.owl…he actually gets happier and in a better mood as it gets later. So we embrace our little night owl and are lucky if we have him asleep by 10:00. Some nights we pull it off by 9:30 and some nights he is up till 11:00.
It is important to me that I have time with Chris. So we try and watch a movie or stay up and talk….honestly most nights I go to sleep at midnight. It's a little wild. Ainsleigh wakes up for one feeding usually around midnight and Aiden still gets up at 3:00 am for milk….. and then I start over at 4:30/5:00 am all over again.
A lot of people ask when I paint or blog. WELL….I try and write a number of blog posts at once for the week and schedule them. Sometimes it is the middle of the night though! No kidding!
(and Emails and voicemails are incredibly behind. )
Painting is easier to get done because Aiden can paint with me!!! We love creating together!
* So here is the deal.
I AM tired.
I don't have any breaks.
Most mornings I have huge bags under my eyes.
I usually am plowing through dr.peppers to keep up
Many many days I will get in bed and think "did I eat any meals today?"
I think the difference is in y
our perspective.
There a couple things that play into mine.
1. I read this quote on a blog once
"
Baby, you spent 130 days in the NICU, and I will spend the rest of my life making up for lost time. People often ask me if I have someone at home to help out with my babies. I should tell them to take a trip for 130 days away from their children and then see if they want any more time away from them. Time away from you is something that I can't do, I want to be with you every moment of every day."
Something changed in me when both our babies started out as NICU babies (
rough starts
). Having your baby instantly taken from you…never holding them, never having them in your room with you, never taking them home when you are discharged from the hospital, always asking permission to see them, touch them. In a way you feel robbed of moments. Moments for so long I was trying to claim back. Something DOES change in you. Even though Aiden and Ainsleigh's stays were not as long as 130 days….my heart was still extremely hurt. I can remember when Aiden was still at the hospital and I was home getting up in the night and rocking in the rocking chair in tears. Alone. No baby. (Now I know people have LOST their babies and the pain they experience is nothing compared to this)…but it was just an emptiness. I remember promising myself to cherish the nights…because I never would REALLY know how many I would have with them.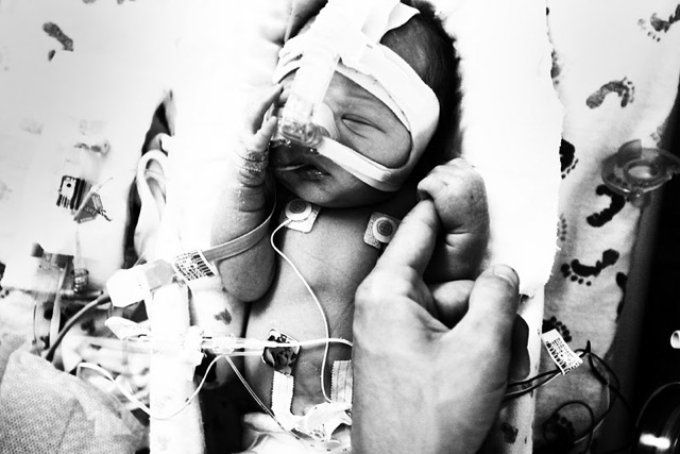 2. Watching other's lose their littles.
I have watched friends lose children to SIDS. I have watched friends lose their children to miscarriage. I have watched friends lose their littles to cancer. And I have watched friends who desperately want a baby struggle through infertility. When you watch these things, your heart is changed. At 3:00 am when I am getting Aiden milk or putting Ainsleigh back to sleep I often think of those who wish they had their littles back. This will be such a short time and I want to embrace it. I want to choose to embrace the exhaustion. It will be gone in a blink…and one day I imagine I will be looking at my big 18 year old Aiden and will give anything to be rocking and snuggling him in the wee hours of the night.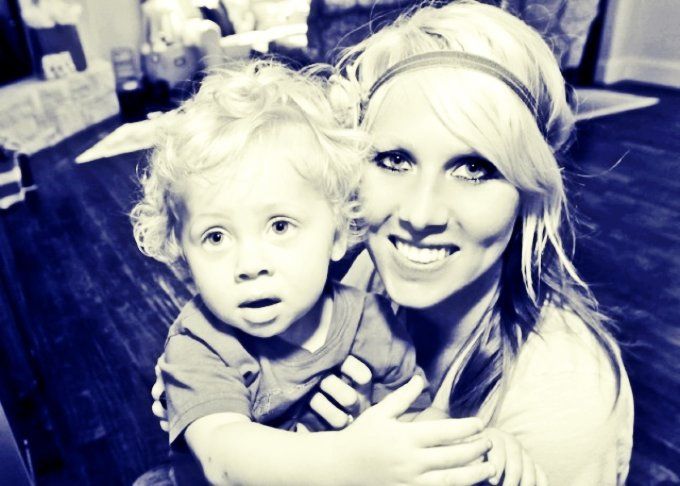 "God is just making the joys of parenthood sweeter for you by introducing you to the heartache early. Each anxiety we experience produces a greater appreciation for the wonderment that precious children bring into our lives."